Что такое Forex сигналы ?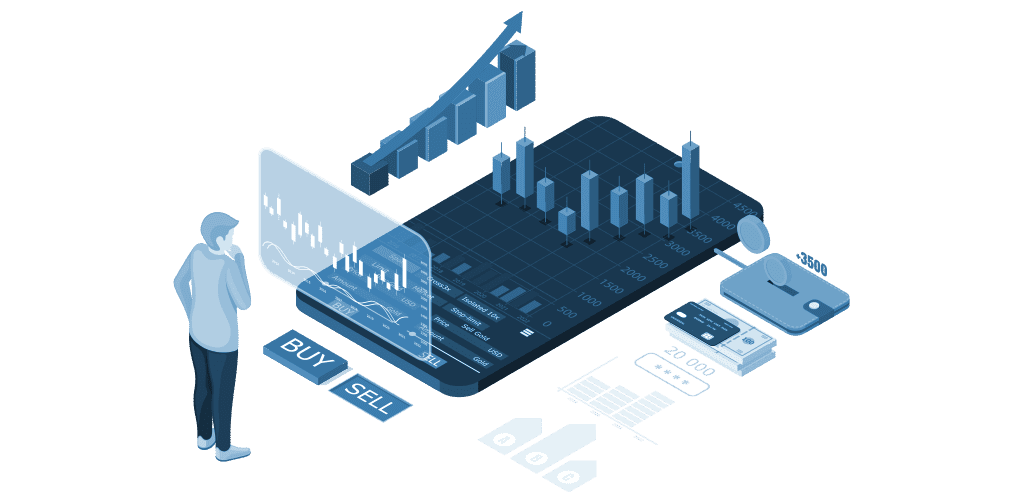 Today, Forex signals are included in the standard set of tools for most traders, allowing you to timely and quickly determine trading prospects at a specific moment in real time. It is these options that provide an opportunity to quickly respond to a changed situation, withdrawing assets from under attack, or vice versa – connecting additional reserves to the most promising positions.
What are Forex Signals
This is a specific recommendation for a certain asset, which must be completed in a specific period of time at the recommended price. Such recommendations can help both novice traders and experienced players. That is why Forex signals are very popular among all bidders who want to increase the percentage of the number of profitable transactions.
Forex signal functions
effective assistance to novice traders.

Signals allow you to see and evaluate at what positions you need to take certain actions.

It is also a kind of simulator that allows you to reduce training time and deepen your understanding of the essence of the market and the correct reaction to its movements;

expanding the prospects for profit for experienced traders who, with the help of signals, can flexibly respond to fluctuations in the exchange rate for many open positions;

increasing the likelihood of profitable contracts with the help of operational information delivered via instant communication channels – SMS, email, push notifications, etc.

It is also possible to receive signals directly through personal trading platforms with the activation of the appropriate options
Varieties of Forex signals
Automated.

It is generated by special programs based on intelligent analytical algorithms.

Manual.

They are created by an experienced trader in manual mode in accordance with market knowledge, developed strategies and reasonable forecasts.

Paid and free.

Some brokers offer free signals for a certain period of time or all the time.

Others charge for packages or subscriptions.

Entry and exit signals.

These recommendations are based on detailed trading perspectives.

Entry signals determine the prospects of opening a particular position at a particular price.

Exit signals, respectively, inform about the expediency of closing such and such orders.
Who supplies Forex signals
Forex signals are delivered either by programs (trading bots) or by individuals with relevant experience, authority and reputation. If we are talking about software generators, then in this case such mathematical algorithms as Fibonacci levels, data from stochastic (probabilistic) curves, and collected information about previous similar market movements are used.
The best signal providers are the MetaTrader 4 and MetaTrader 5 platforms , which all participants of our program can work with. There is a universal MQL5 signal service that allows any trader to become a supplier. Another question is how well it will prove itself as a generator of correct forecasts and recommendations. In any case, the service analyzes all providers with the issuance of independent ratings.
On the MQL5 service platform , users are provided with the following features and information:
sorting and filtering in manual mode;

selection of a supplier of automatic or "manual" signals;

assessment of the level of reliability of the information provided based on real results;

obtaining information about a novice supplier;

overall ranking of providers
All AvaTrade members can work with the MQL5 service in real time without any restrictions and fees!
Forex Signals in Copy Trading
The Copy Trading tool allows you to copy the strategies of successful traders on your account automatically. To do this, just select the most productive trader and activate the corresponding option. At the same time, you can independently set various restrictions on the upper and lower limits of the quote, the allowable volume of transactions, etc.
The Copy Trading functionality provides an opportunity for beginners to join the successful strategies of experienced players without deep skills and knowledge. Professional traders often use this tool to diversify their trading portfolio and save personal time. AvaTrade allows you to implement and acquire promising strategies on the best copy platforms ZuluTrade and DupliTrade, which today no longer need to be introduced.
Should You Use Forex Signals?
It all depends on personal preferences, experience on the stock exchange, personal goals and ambitions. Remember that the loss from a failed trade will be your loss, not the loss of the signal provider. Therefore, you shift all the risks to a third party, but the losses will fall entirely on your shoulders. We recommend that you always use a test period (Backtesting) and carefully choose a provider that will be transparently personalized in the respective system.
On the AvaTrade trading platform, you can enjoy free Forex signals delivered daily and weekly in the form of comments and analytical forecasts!